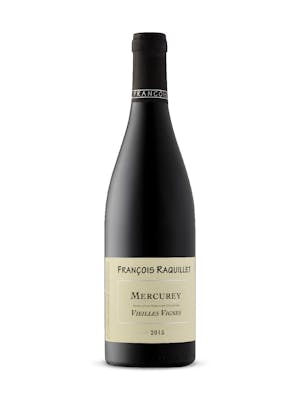 SKU: 34199
Francois Raquillet Mercurey Les Veleys 2017
---
---
This cellar wine oscillates between powerful and solidity with extremely silky tannins on the palate and nishes with minerality, which adds freshness. This wine con nues to mature gradually developing a smoother texture a er a few years.
Coming from a long ancestry of 11 generations of father-to-son winegrowers, François Raquillet started working the vineyard with his father in 1984 and took over the estate in 1990 with his wife, Emmanuelle. Since then, he has made significant changes to the work philosophy by reducing yields and introducing premium quality barrels. The estate cultivates fourteen hectares of vines in the Côte Chalonnaise and offers a diversified range of white and red wines. Since 2018, their daughter, Jeanne, has joined her parents on the estate.
At Domaine François Raquillet, harvests are manual and each grape is scrutinised by a team of six people at the sorting table so that only the best are selected for production..
The estate has 14 hectares, including 3.5 hectares as Premier Cru, with a yield of approximately 40 hectolitres per hectare for red wines and 50 hl per hectare for white wines. The density is 10,000 feet/ha, which encourages competition between vine stocks and therefore reduces the number and size of the grapes.
Aromas of dark berries, cherries and spice mingling with nuances of licorice and mocha introduce Raquillet's 2017 Mercurey 1er Cru Les Veleys, a medium to full-bodied, fleshy wine with good concentration, fine structuring tannins and ripe acids that's more elegant and longer on the finish than the Nagues this year. It's an excellent wine that will also represent fine value.