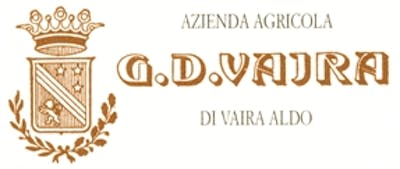 SKU: 34527
G. D. Vajra Langhe Freisa Kye 2016
---
$49.99
Save $10.00 (20%)
$39.99
---
Appearance: Deep ruby color. Aroma: Notes of red berries, tobacco, rose and white pepper, interspersed with hay and herbs. Flavor: A full body, well balanced acidity and alcoholic strength. An expressive and rich wine, with a long finish of dark fruit and spices.
The 2013 Langhe Freisa Kyè is remarkably polished and, dare I say, elegant, in this vintage. The bombastic style of some years past has been supplanted by a much more silky, perfumed expression of Freisa. Bright, nuanced and finely sculpted, the Kyè offers extraordinary finesse. Lavender, rose petal, sweet red cherry and mint are laced into the exquisite finish. What a gorgeous wine this is.
G.D. Vajra is one of Piedmont's top producers. Their name on a label is a guarantee of quality. Freisa, on the other hand, is not so consistent. It is a close relative of Nebbiolo and, like that grape, it has a prominent tannic structure. A century ago it was cultivated for use in the blend of red Vermouth where its astringency added balance. Currently, some producers leave a touch or residual sugar or make it fizzy in an attempt to balance the tannins. Not surprisingly, Vajra makes a gorgeous example by, as he explains it, planting it in the right place and leaving it on the vine, even after the later-ripening Nebbiolo, to allow the tannins in the seeds, which are particularly bitter, to ripen. Vajra's 2013, redolent of strawberries, is a large-framed mineraly-infused wine with amazingly elegant tannins. Fresh and bright, its power cries for beef.