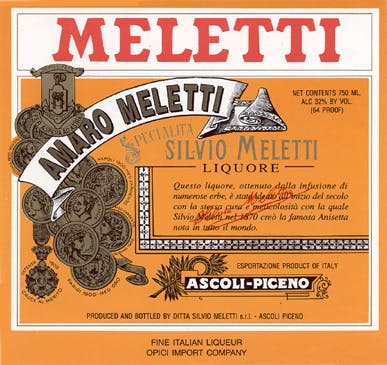 SKU: 34701
Meletti Amaro
---
---
Amaro is amber in color, has an herbal aroma and slightly bitter taste.
Meletti Amaro is produced by a family-owned and operated company located in Le Marche. Most of the ingredients used are sourced from the region from growers who work exclusively with the brand. Known botanicals include anise, clove, gentian, orange peel, saffron, and violet flower. The method of cold-extraction known as percolation is the method for obtaining flavors and the neutral spirit base is a blend of molasses and beetroot. Water and sugar are added as well.
The brisk, invigorating scent of this amaro hovers between herbal and medicinal. On the palate, it skews sweeter, with rich caramel and hazelnut flavors and just enough bitterness and baking spice to keep things interesting.