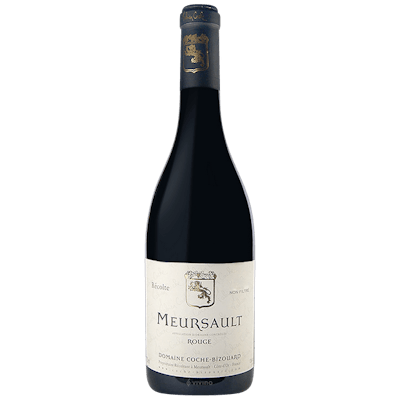 SKU: 35025
Domaine Fabien Coche Meursault Rouge 2017
---
$45.00
Save $7.01 (16%)
$37.99
---
This family-run domain, based in Meursault, was created by Julien Coche in 1940 and began as just one hectare of vines. His son Alain took over from him, expanded the holdings, and earned a high reputation for the vintages he produced. Alain is the cousin of Jean-Francois Coche of Domaine Coche-Dury. In fact it was not that long ago that the two domaines shared an almost identical label. Today the domaine is run by Alain's son Fabien and the wines feature a new, modern label.
The family estate has 12 hectares of vines spread over Meursault, Pommard, Auxey-Duresses, Monthélie, Saint-Romain, Saint-Aubin and Puligny-Montrachet. Domaine Fabien Coche uses traditional methods for the production of his wines: vineyard work, aging, bottling. Preserving the nature of the soil is one of the main concerns of the estate, which works according to the principles of organic farming. A certification request was made from the 2020 harvest.
Hand harvest or low yields, whole bunch pressing, long ageing on lees 12 months for Aligote and Bourgogne and up to 18 months for Meursaults. Red wines have partial whole bunch with very gentle maceration and pumping over and are bottled after about 8-12 months ageing with only a small percentage of new oak to accent freshness and finesse.
"Domaine Fabien Coche ... is one of the most underrated sources of high-quality white Burgundy in the Côte de Beaune. Alain Coche took his time, leaving his wines on the lees to mature at a leisurely pace for two winters, and produced classically balanced, textbook Meursault that evolved beautifully in the cellar; today, his son Fabien follows suit, with a few small refinements: today, the Coche harvest takes two weeks, not one, with each parcel brought in at optimal maturity, and there are more larger-format barrels in the cellar alongside the regular Burgundian pièces. These are not stylized, flashy wines, and they aren't as dramatic as some of the region's more sought-after domaines on release, but readers with the patience to cellar them will be amply rewarded."
— William Kelley, Wine Advocate, May 2019.