Kanbara Bride of The Fox Junmai Ginjo 300ml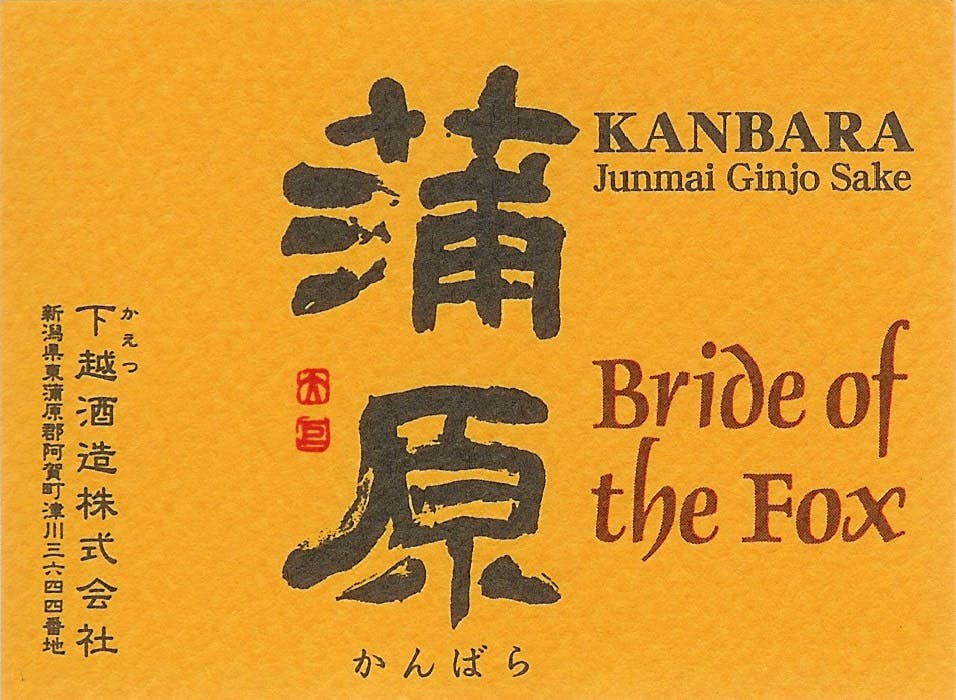 Enjoy intense aromas of grilled nuts, pistachio, and a hint of white chocolate Flavors of nuts and ripe honeydew explode at the front and finishes crisp with a hint of lingering sweetness. This sake is named for the famous fox-bride festival held annually in Niigata to celebrate a local legend about mysterious lights that have appeared on nearby Mt. Kirin. Brewed with locally-grown Gohyakumangoku rice.
International Wine CellarVery pale color, deeper than the Wandering Poet but less brilliant. High-pitched, nuanced nose combines melon, lime, mint, nuts and dusty fresh herbs. Juicy and intense, with assertive flavors of citrus fruit, melon, herbs, spices and nuts. Not a heavy style but boasts impressive palate presence and plenty of character. The long finish hints at melon and nuts.